Brews At The Zoo
Brews at the Zoo 2019 proved to be a perfect evening for sampling beers from 9 local and regional breweries, enjoying food from 6 local restaurants, taking in the sights and sounds of the zoo - all while raising funds and awareness for Miller Park Zoo.
The Miller Park Zoo provides excellent care for animals and a great experience for all who visit, but there is so much more! Education classes and camps using ambassador animals, breeding programs that play a vital part in the conservation goal of species survival and research impacting a better future for all living things. All of this requires financial support and that's why events like Brews at the Zoo have a big impact. Funds raised this year at Brews will be used towards the purchase of an x-ray machine. Thanks to all who attended! If you missed this year keep an eye out for Brews 2020.
Members Night
Please join us in celebrating you! Miller Park Zoo Members support the zoo with every membership purchase. The Miller Park Zoological Society would like to treat our members to an evening of fun including free carousel rides, food and drink, and special Animal Talks. The Zoo Lady and her Crew will be here to paint on those amazing animal faces!
Zoo Do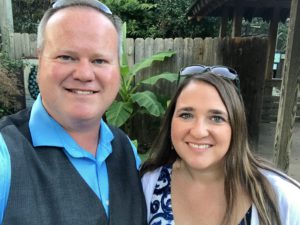 We are so excited to announce Nicole and Mikel Petro are Co-Chairing our Zoo Do event this year and plans are already underway to make Voodoo at the Zoo Do, September 14, 2019, our most unique and festive event ever.

"
As a family, we have a love for nature, animals, and are proud to help protect so many of the gifts our planet has. MPZS has proven to be an amazing organization with many talented members and a love for community and passion for education, outreach, and maintaining the rich history of Miller Park Zoo. Attending Zoo Do this past Fall was an incredible opportunity to hear the many great ways MPZS has touched the community. As a local business owner supporting Miller Park Zoo is important to our mission towards Family Values and Education."

You don't want to miss Voodoo at the Zoo Do so mark your calendars now and watch for more event details coming soon.