A wild night at ZooDo Zamboree
ZooDo Zamboree was wildly successful - thank you to everyone that attended or donated!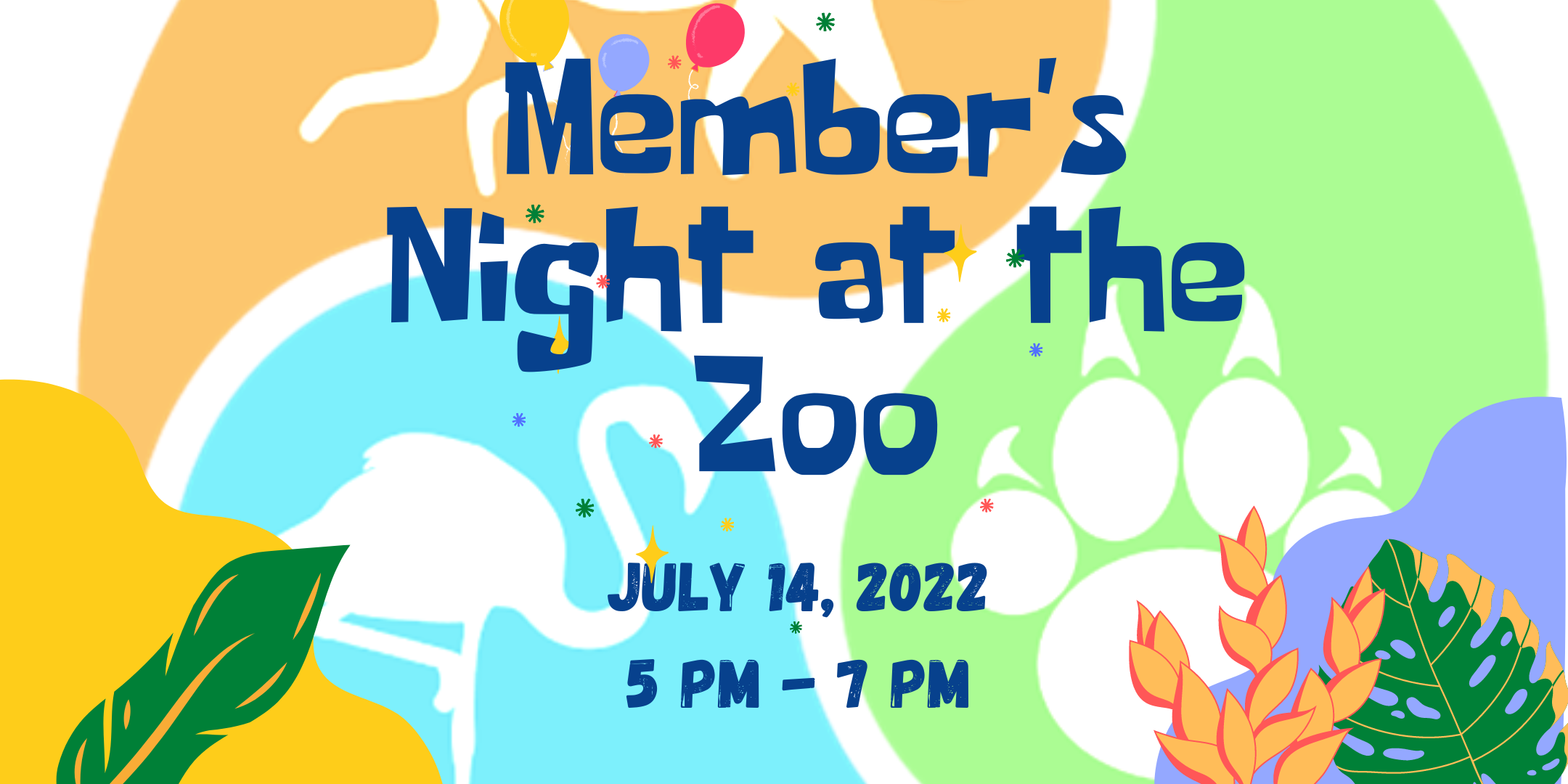 Welcome back Member's Night!
Thank you to our members for a great night of family fun! We were thrilled to have so many of you here and are truly grateful for your support of Miller Park Zoo!
Cheers to our 2022 Brew-goers!
Thank you to our breweries, restaurants, sponsors, and Brew-goers for making our 7th Annual Brews at the Zoo a success! And an extra special thanks to the staff and animals at Miller Park Zoo for making this a truly unique event.
See you all next year!
Stampede 2022 - Thank you participants!
Click the link below to see the final results and check out the gallery below for some photos of the event!
Zoo Do 2021 - Let's Monkey Around
During our zoo's 130th year of operation, the annual Zoo Do fundraiser was an equally momentous occasion. Guests enjoyed a visit to the zoo where animal encounters, auction items, and a uniquely wild happy hour led to dinner and a live auction at the historic Miller Park Pavilion. The 'Let's Monkey Around' theme was beautifully executed. Silhouettes of DeBrazza's Monkeys decorated by professional and amateur artists were everywhere you looked. The goal of raising over $100,000 was met and plans began immediately for Zoo Do 2022.
Special thanks to Beverly and Bill Edwards, Owners and Operators, The Copy Shop, who were the Honorary Co-Chairs, and top Zoo Do 2021 Sponsors.
Guests enjoyed beer tastings from local and regional breweries, hearty snacks from local restaurants, wildlife encounters and more! All within a unique outdoor destination that features many large indoor and outdoor exhibits including a Tropical Rainforest and Wallaby WalkAbout.
Presented by Miller Park Zoological Society. Proceeds from the event will go to the expansion of the Children's Zoo, including the addition of Mule Foot Hogs.
Thank You To Our Generous Supporters
Kurt's Autobody Repair Shop – Tasting Glass Sponsor
Advanced Rehab and Sports Medicine – Keg Sponsor
Cumulus Radio Bloomington – Keg Sponsor
Palma Entertainment – Keg Sponsor
Hermes Services & Sales – Growler Sponsor
Barker Motor Co – Ice Sponsor
White Oak Brewing . . . Keg Grove Brewing Co
Riggs Beer Company . . . Emancipation Brewing Co
Hand of Fate Brewing Co . . . Lil Beaver Brewery
3 Floyds Brewing . . . Two Doors Down Brewery
Destihl Brewery . . . Tangled Roots Brewery
Buzz Bomb Brewing Co . . . Beer Nuts . . .
Bloomington Meats . . . College Hills Meats
DoubleTree . . . Jimmy John's . . . BloNo Pizza Co
Zoo Dogs . . . Parkview Inn . . . Outback Steakhouse (Friday)
Epiphany Farms (Saturday) . . . D.P. Dough . . .
Friar Tuck . . . Portillo's . . . Hacienda Leon . . . Hy-Vee
Fort Jesse Imaging Center . . . Mackinaw Valley Vineyard
Zoological Society Board of Directors
and Advisory Board Members
The Brews Crew and Volunteers
Zoo Staff
Miller Park Zoo Stampede 2021
It was a beautiful March morning. 344 participants registered for the three events (5K, 3K and Fund Run) and came to beautiful Miller Park for a fun filled, fast paced morning. Support from sponsors, participants and volunteers made this one of our most successful Stampedes yet. Results of the 5K race can be found HERE.
Thank you to our generous sponsors:

LAUNCH PARTIES:
July 31 – Keg Grove, 12 pm – 11 pm
August 7 – White Oak, 3 pm – 9 pm
August 14 – Lil Beaver, 12 pm – 10 pm
August 21 – Destihl, 11 am – 10 pm
Brews at the Zoo morphs into
BREWS FOR THE ZOO
Four local breweries – Destihl, Keg Grove, Lil Beaver and White Oak Brewery – are creating a series of limited edition beers, featuring a Miller Park Zoo animal, and highlighting the zoo's conservation work. The breweries have chosen animals housed at Miller Park Zoo and, along with the special brews, have created custom labels featuring their animals. The special brews are filling a void left by the popular Brews at the Zoo event, which could not be held this year due the occupancy guidelines in the Illinois Reopening Plan. A portion of the beer sales will be donated to the nonprofit Miller Park Zoological Society.
Miller Park Zoo Stampede 2020
On March 7th the sun was shining and 366 runners and walkers came out for the 23rd annual Miller Park Zoo Stampede. The 5K run, 3K walk and ¼ mile Fun Run took participants through historic Miller Park, the surrounding neighborhood and through a portion of Miller Park Zoo.
Thanks to all who participated. Runners, walkers, volunteers, sponsors, Parks Maintenance and Zoo staff made this one of our most successful Stampedes. With your generous support, the event raised over $14,000 for Miller Park Zoo.
Photos by Lewis Marien courtesy of Limited Magazine.
2020 Miller Park Zoo Stampede Sponsors
Our zoo would not be the zoo it is today without the generous support of a caring community of generous donors and friends who support zoo events. Thank you again for your support of Miller Park Zoo and the Zoological Society.