On May 30, a litter of Mulefoot Hogs were born at Coop's Mound Mulefoots in Carlinville, Illinois. From that litter, one male was chosen to make the two-hour drive to his new home at Miller Park Zoo. The Zoo has big plans for this little hog, and the fun starts with an exciting contest.
Mulefoot Hogs are an American breed named for their non-cloven hoof, like a mule's hoof. They are usually black, and on rare occasions they have white markings. Mulefoot Hogs weigh between 400 and 600 pounds, with males averaging 550 pounds and females averaging 450 pounds.
The breed became popular in the 1900s, but in the mid-20th century, populations declined. Currently, the American Livestock Conservancy considers Mulefoot Hogs to be a critically rare breed.
FUN FACT: As of 2006, there were only an estimated 200 purebred Mulefoot Hogs in existence.
In January of 2021, the Miller Park Zoological Society began fundraising for a new birthday pavilion and an expansion to the Children's Zoo that would eventually bring a new face to Miller Park Zoo. Construction for both the pavilion and mulefoot exhibit was completed in May of 2022, but due to concerns around Avian Flu, Zoo staff and veterinarians decided to wait to bring in the hog.
Thankfully, they did not have to wait too long. On July 5th, the newest member of the Miller Park Zoo arrived with his sister. While the female hog will eventually go back to the farm, the male will be a permanent resident in the Children's Zoo.
As all new animals at the Zoo do, the Hog siblings are currently waiting behind the scenes until they are medically cleared.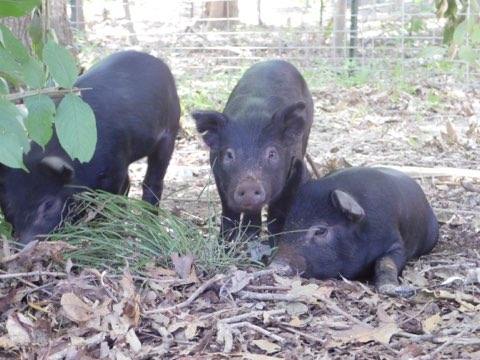 Before the siblings make their public debut, Miller Park Zoo is holding a contest to name the male. Name suggestions were submitted through Miller Park Zoo's Facebook Page and the top three names were decided by Zoo Staff. Cricket, Morty, and Rupert were the top three names chosen by staff and now, it's up to the community to make the final decision.
Now through July 31st, you can vote with your dollar for the name you like best. The name that raises the most money at the end of the voting period will be the official name of Miller Park Zoo's newest resident!
The winning name will be announced on Facebook and all donations received through the voting process will go to the Miller Park Zoo Conservation Fund.