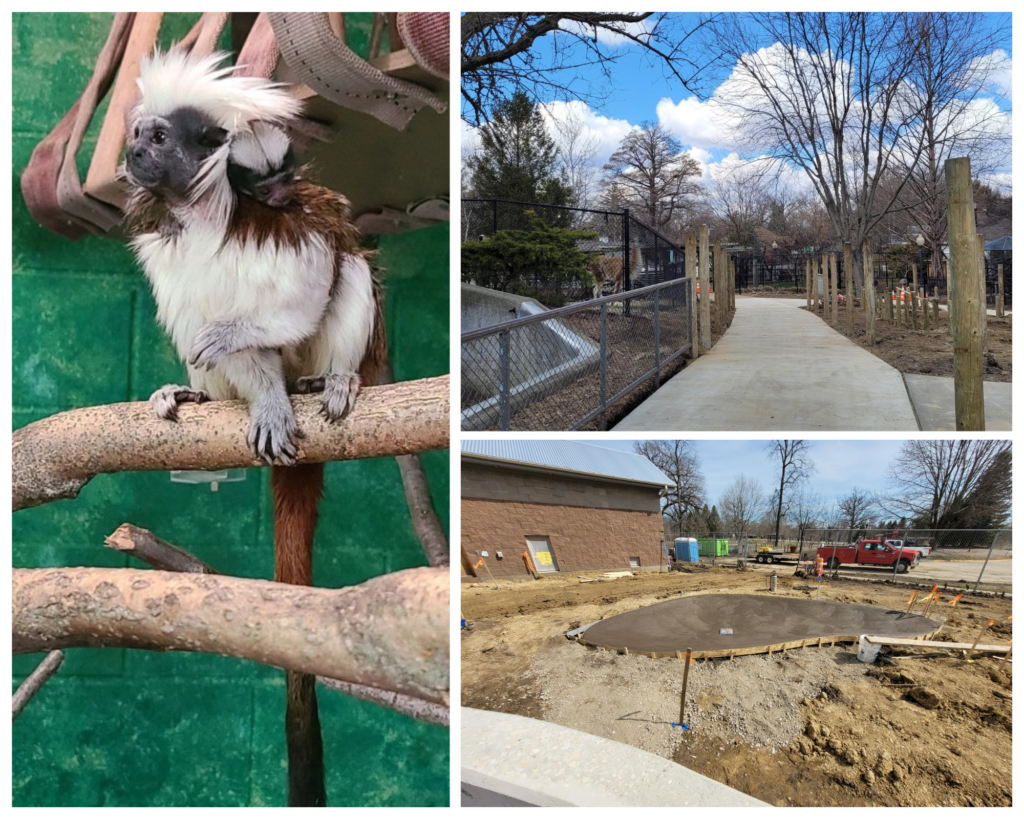 Jay Pratte – Miller Park Zoo Director
We are very excited to be making progress on the South America exhibit. The pools are in, sand/dig pits are in, and much of the fencing has been installed! We are still on track to have the building and exhibit completed by the end of the month. Our Curator has been working diligently on coordinating the transfer of animals from other zoos. It's getting so close!
Along with the final stages of the habitats, the City was able to replace several of the concrete walkways to bring them into full ADA compliance. This meant that the back half of the Zoo was closed for about ten days for demolition and pouring. Temporary construction fencing went up so that we could re-open everything back up to visitors; this will be systematically replaced by the wooden palisade fencing throughout the rest of the Zoo. An ADA handrail will also be installed on the fence line along the stretch from Otters to the Children's Zoo.
We also celebrated a significant birth recently! Our Cotton-top tamarins gave birth, which is significant for this critically endangered species. The adults, Paquito and Quilla, are both first-time parents. They appear to be doing a great job, as the baby has been observed routinely nursing and clinging tenaciously to either parent. Both males and females assist in rearing of young with this species. We have added a few extra protective layers to give the family a bit of privacy, however the family is currently still in their Rainforest habitat.